Memorable, Exhilarating Experiences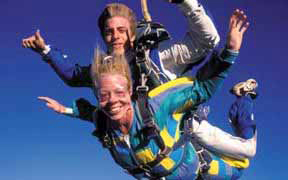 Book the most exciting, interesting and downright unmissable experiences and activities around, from bungee jumping to seriously crazy aerobatic flights with a whole array of surprises in between. eXhilaration are experts in memorable, exhilarating experiences, offering something for everybody. Their extensive portfolio of over 300 experiences from driving Ferrari's to parachuting to more relaxing experiences such as spa days, fine dining and cultural trips, eXhilaration offers the experience of a lifetime.
Since 1997 eXhilaration has been one of the UK's leading premier experience providers. And it's not just adrenaline experiences either. You can also choose spa days, gourmet cruises, trips on the Orient Express, luxurious hampers, delicious bottles of wine and much, much more. There are even gift vouchers available, which can be redeemed for eXhilaration's full range of adrenaline experiences, air experiences, driving experiences, exhilaration experiences, gourmet and culture, performing arts experiences, spa experiences, sport experiences and water experiences. Check out eXhilaration for a memorable gift certificate. You'll find perfect Father's Day gift ideas, Christmas gift ideas, Valentine's Day gift ideas, Mother's Day gifts, birthday presents, anniversary presents and wedding presents.